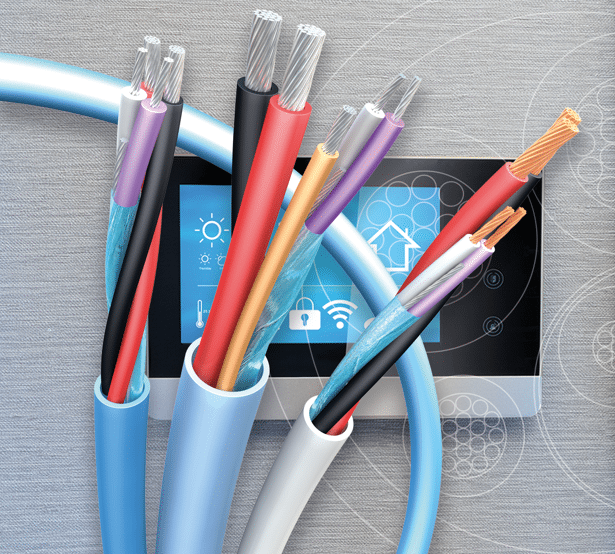 Multimedia , Speciality Lighting & Blind Control
Hybrid data ,communications and control cables work with speciality lighting and window shade systems for efficient control of natural and artificial light . These systems allow custom configuration by the owner to create their own lighting settings for daily activities.
5000182434" for use with Lutron *GRAFIK EYE™ 3000, 4000, 5000, 6000 systems and Crestron touchpanels, keypads, expansion modules and tuners with the added benefit of using LSZH FireFighter® sheath. The data cable is compliant with DMX512 digital & analogue as well as RS-422, RS-485 applications. For longer wiring distances (maximum 600m without repeater) use 500012221834 which incorporates a 12awg for power , 22awg 110 ohm signal (DMX , data , digital & analogue audio) and one 18awg sense wire which connects to terminal 5 of the circuit selectors in *GRAFIK EYE™ dimming or switching panels and allows the system to be set up for emergency lighting applications.
5000162224 for use with Lutron's Sivoia Shading/Blind control systems work with automated window blinds has 16awg for power , 22awg 110 ohm (data & signal )
*Sivoia™ is a trade mark of Lutron Electronics Inc.
*GRAFIK EYE™ is a trade mark of Lutron Electronics Inc.
Unfortunately your search has not returned any results.
For further assistance please get in touch