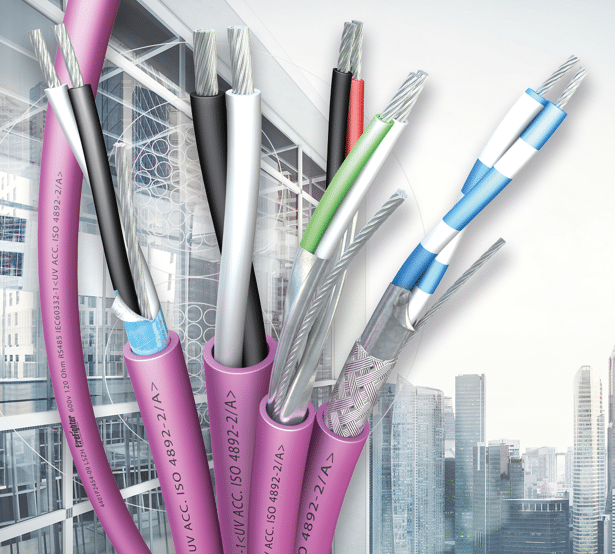 BEMS/BMS/HVAC Control Cables – Suitable for TREND System use
These standard FireFighter® cables have been modified for Trend system use , they have the usual FireFighter® 600v tray cable rating as well as a special UV stable LSZH sheath according to < ISO 4892-2/A> .
Features
• Violet sheath for ease of identification
• Flame retardant acc. to IEC 60332-1
• Halogen Free
• 600 V rating
• UV Stable Acc to ISO 4892-2/A
Unfortunately your search has not returned any results.
For further assistance please get in touch