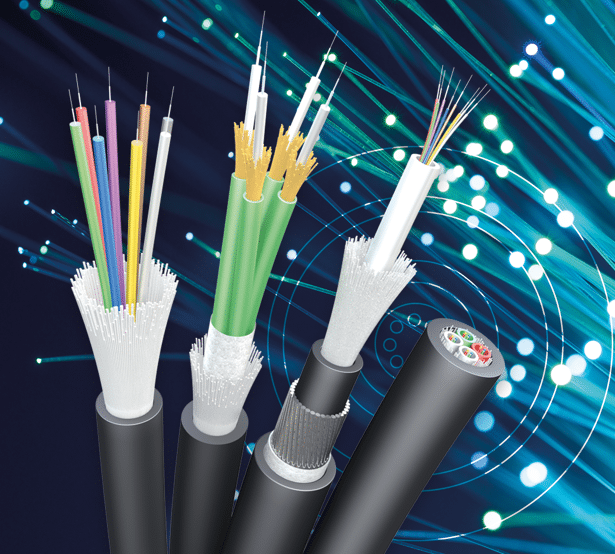 Fibre Optic Cables
Fibre Optic Cables for communication systems are defined by fibre type and installation environment which ultimately determines the finished cable construction.
Fibre Optic has advantages over copper cables which include;
Lighter weight
Free from electromagnetic interference
• Greater data transmission rates over longer distances.
Termination is not as easy as copper and therefore tends to be more costly, they are however widely accepted as the ideal trunk (or riser) cable between copper based Local Area Networks (LANs) to form Wide Area Networks (WANs).
There are 3 main Fibre types:
Multimode <50/125> Gives the lowest attenuation (lower losses) out of the two multimode types and is available in OM2, OM3, OM4 and OM5 performance levels.
 Multimode <62.5/125> is available in OM1 & OM1+ performance levels whereas Single Mode <9/125> is utilised in long distance installations.
Belcom offer a wide range of cables including loose & multitube InteX and distribution types as well as fire resistant and steel protected industrial versions.
Unfortunately your search has not returned any results.
For further assistance please get in touch