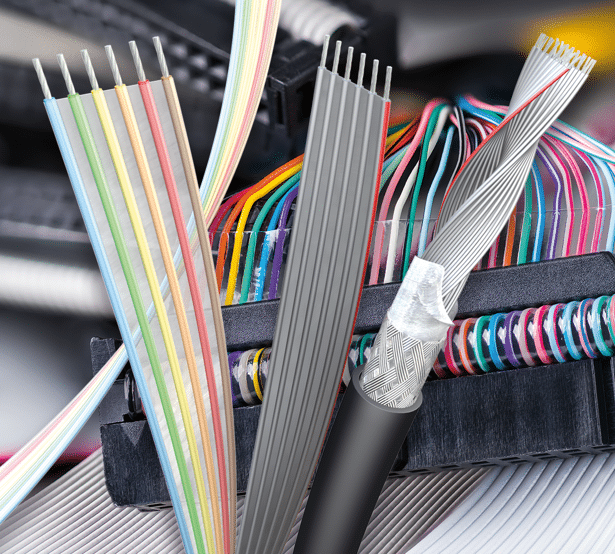 Ribbon
Designed specifically for mass termination with insulation displacement connectors. (IDC) Ribbon cables are a popular and time saving solution of electronic equipment, used on appliances ranging from high end computer equipment for business and manufacturing control to gaming machine and tech Bingo suites.
Precision pitch control during manufacture ensures a clean connection every time. UL & CSA approved and available on prepacked lengths of 30.5m,50m or 100m depending on the cable type , other bulk lengths are available on request.
Unfortunately your search has not returned any results.
For further assistance please get in touch