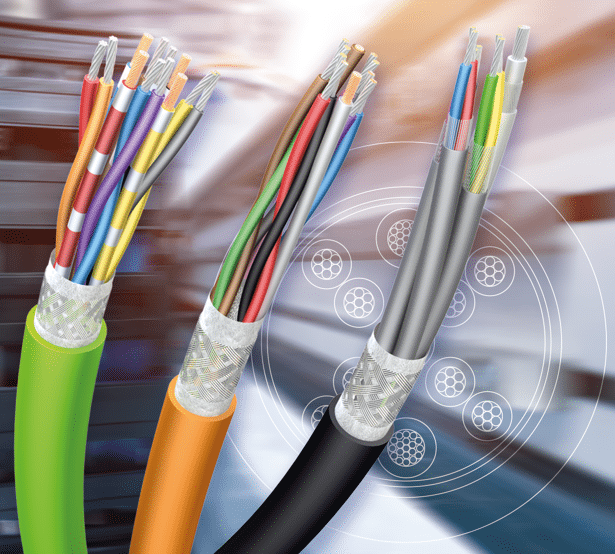 Feedback and Encoder
Encoder cables allowing precision control speed and some cases motor temperature diagnostics. Feedback cables to transmit signals between servo motor sensors and the control systems within a factory providing information on the speed of a machine. 
These cables are installed in the most demanding industrial environments , including chain , high flex and trailing applications ensuring long service . They are UL/CSA approved and manufactured to DESINA® standards.
Unfortunately your search has not returned any results.
For further assistance please get in touch