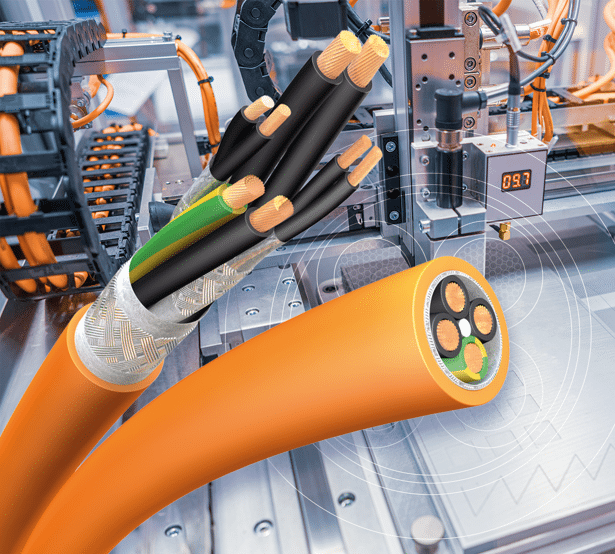 Servo
Vast improvement in modern motor design have allowed the decentralisation of Drive systems in all areas of production processes. This allows smaller motors at each stage of the process, each interlinked through the process Fieldbus network. 
The ability to control these motors precisely to work in conjunction with each other is facilitated through high performance servo motor cables with power supply for drives and additional signal transmission through additional twisted pair elements for brakes or thermal sensors. 
These cables are installed in the most demanding industrial environments , including chain , high flex and trailing applications ensuring long service . They are UL/CSA approved and manufactured to DESINA® standards.
Unfortunately your search has not returned any results.
For further assistance please get in touch