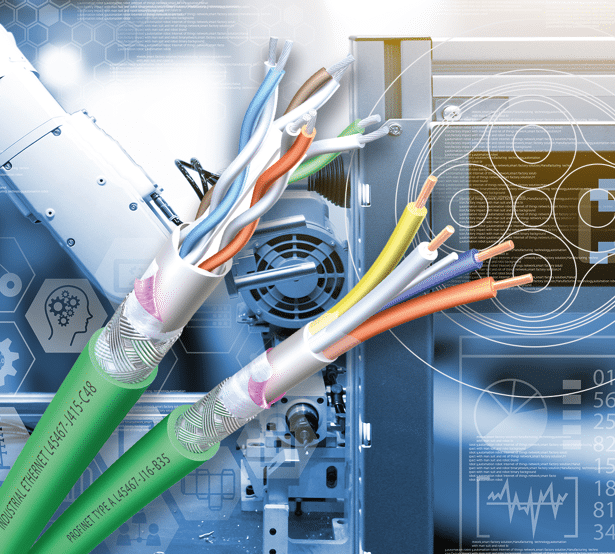 PROFINET/Industrial Ethernet
Industrial Ethernet has defined the trends in industrial communication for more than 20 years. It is and will remain the standard for Ethernet networks when taking into account the special demands in industrial environments.
PROFINET enables rapid and secure data transfer on all levels and thereby facilitates innovative machinery and plant concepts. Due to its flexibility and openness, PROFINET provides the user with maximum freedom in designing machinery and plant architecture.
Depending on the intended use, the cable needs to withstand the mechanical, chemical and thermal loads and simultaneously has to maintain the defined transfer properties.
Belcom Cables Ltd is a member of PROFIBUS International.
Characteristics 
Flame retardant
Weld splatter resistant
Highly flexible
Permanent installation
Unfortunately your search has not returned any results.
For further assistance please get in touch