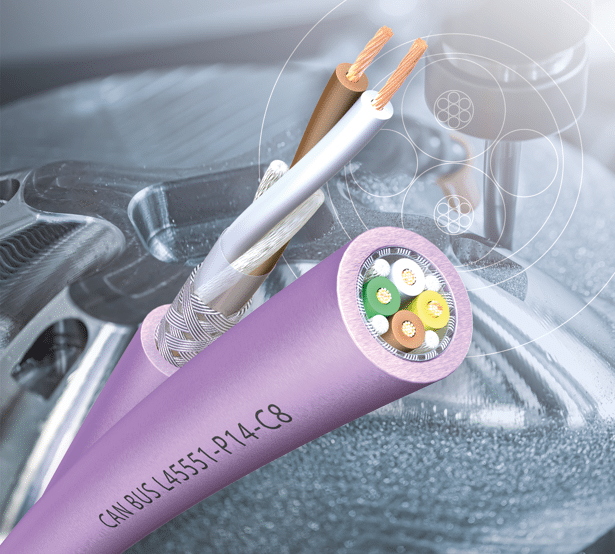 CAN Bus
CAN (Control area network)* was originally made for the automotive market but in the meantime it is being used more and more as a system cable for industrial applications. The CAN bus cable is applied for the exchange of digital information, control apparatus net for faster data transmission. 
Our CAN bus cables are designed for permanent and flexible installation as well as for trailing applications. Besides we offer special CAN types for shipbuilding applications according to GL and Det Norske Veritas.
* CiA® and CANopen® are registered Community Trademarks of CAN in Automation e.V.
Characteristics
Flame retardant
Highly flexible
Permanent installation
Halogen free
Silicon free
Oil resistant
Cold resistant
Trailing cable
Compliant acc. to 2011 / 65 / EC (RoHS 2)
Unfortunately your search has not returned any results.
For further assistance please get in touch