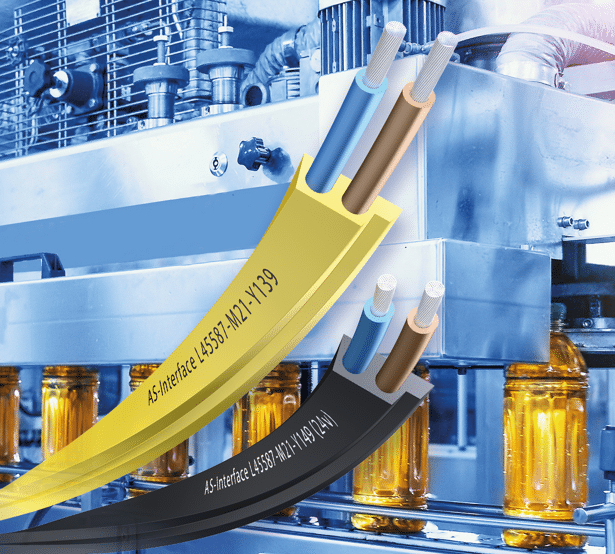 AS-Interface
In the factory automation the AS-Interface system is used in various sectors and is developed as an alternative to conventional parallel wiring of the sensors and actuators. The yellow profile cable is an unshielded flat cable with 2-cores. It transfers data and power for actuators and sensors. For particular applications additional black cables are used.
Characteristics
Flame retardant
Highly flexible
Permanent installation
Halogen free
Silicon free
Oil resistant
Chemical resistant
Cold resistant
Trailing cable
RoHS conform
Unfortunately your search has not returned any results.
For further assistance please get in touch