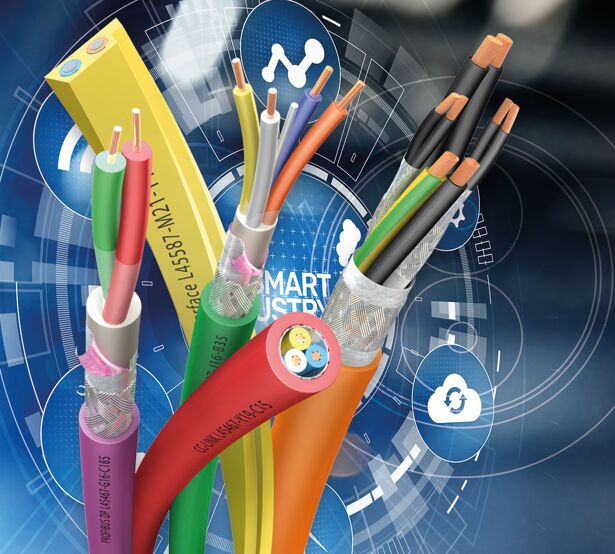 Automation & Drives
Belcom are at the forefront of fieldbus cable technology backed by unrivalled depth of stock and technical support.
Our sales engineers are certified cable installers and are regularly involved in the development of cables for demanding installations. As members of several fieldbus organisations we stay at the front of the game to give you the best service and project support.
To further the co-ordinated development of each of the fieldbus systems there are respective independent organisations that act as approvals authorities.
They ensure that individual component suppliers work in an open interoperable environment allowing free sourcing of individual components to build automated manufacturing systems. They also ensure that the quality and performance of these components including cable will comply with the requirements of the system overall. As advances in one area occur they are uniformly implemented across the rest of the system components amongst the association members. This philosophy in itself ensures the reliability and future proofing of the industrial network and qualifies that each individual suppliers component work smoothly within the network.
Belcom is pleased to be associated with a number of these organisations both directly as members of AS-interface expert alliance, Profibus international together with Leoni Special Cables who are also members of Open Devicenet Vendoes association (ODVA), CC-Link Partnership Association (CLPA), Industrial Automation Open Networking Alliance (IONA) and Interbus, developing the FieldLink range of FieldBus cables to meet the latest performance requirements of each network for the widest range of operating environments to suit any industry.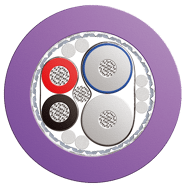 Servo – VFD-Feedback and Encoder
Vast improvement in modern motor design have allowed the decentralisation of Drive systems in all areas of production processes. This allows smaller motors at each stage of the process, each interlinked through the process Fieldbus network.
The ability to control these motors precisely to work in conjunction with each other is facilitated through high performance servo motor cables with power supply for drives and additional signal transmission through additional twisted pair elements for brakes or thermal sensors. Encoder cables allowing precision control speed and some cases motor temperature diagnostics. Feedback cables to transmit signals between servo motor sensors and the control systems within a factory providing information on the speed of a machine. 
Variable Frequency Drive Cables (VFD) cables are designed to connect motors to control drives where there is a requirement for electromagnetic compatibility (EMC) , they need to handle the harsh electrical environment which standard cables cannot . VFD Systems characteristically create a significant amount of electrical noise in the form of voltage spikes, reflected waves , charging currents, common-mode voltage and RFI/EMI interference. This leads to voltages which are two to three times the source voltage. Where VFD cables are not used this could result in insulation breakdown and cable failure. Non-VFD cable also allows common-mode (or stray) voltage to find its way through the VFD motor and equipment grounds, which causes motor and equipment failure. VFD cable significantly reduces the risk associated with these issues.
These cables are installed in the most demanding industrial environments , including chain , high flex and trailing applications ensuring long service as well as marine and offshore. They are UL/CSA approved , where necessary DNV approved or manufactured to DESINA® standards.