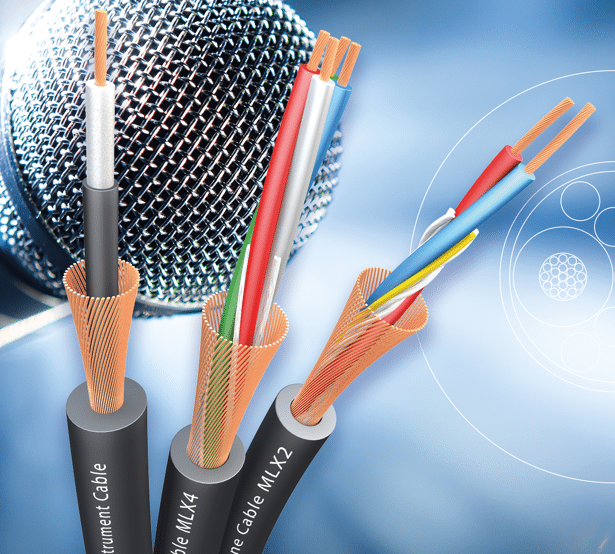 Microphone and Instrument
Event® microphone "MLX" and instrument "ICEX" cables are manufactured using an enlarged sheath made from a technical polymer (TPM) with spiral "LAP" screen. The microphone cable is available as a balanced mic. in several colours or a starquad mic., both cables have a Kevlar threads to increase their strength. The overall result is a kink resistant very durable but soft and pliable product which can be used time and time again for multiple events.
Event® Instrument cable has a special semi conductive layer and spiral "LAP" screen, the double shielding helps to provide immunity from noise. ICEX is also kink resistant very durable.
Unfortunately your search has not returned any results.
For further assistance please get in touch