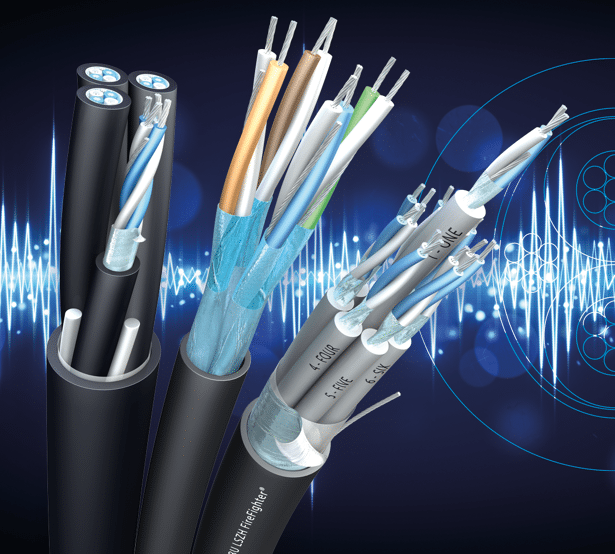 Audio
Event® Series audio cables are available as single pair, single quad, or as multicore versions.
The standard product has a technical polymer (TPM) as the sheathing material which is soft and pliable but also robust. The single pair and multicore/pair versions are also available with FireFighter Low Smoke Zero Halogen (LSZH) sheath for use in fixed installations in public buildings.
Event® Series starquad cables are available with TPM sheath, LSZH sheath and Polyurethane (PUR) sheath on the single quad and LSZH or PUR versions on the multiquad.
Unfortunately your search has not returned any results.
For further assistance please get in touch